Autmn 2022        Asula 3-110, Tallinn     The number of participants is limited!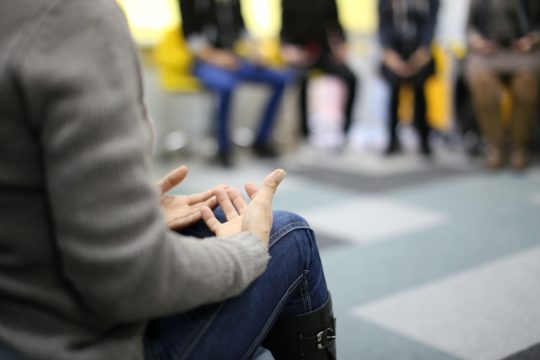 WORKSHOP:
Loss, sadness and the bravery to face the life
New dates coming soon.
The whole life we ​​are connected: with our parents, siblings, grandparents, friends, spouse, children and colleagues. Of course, this coexistence is not always a rose bed. We have conflicts, disputes and frustrations. We learn to meet the challenges of relations, solve problems, make compromises and so on. Those connections might also get broken and dissolve.
Decades of great friendships can end in difficult disputes, children can travel abroad and start a family there, an intimate relationship can brake or someone dies.
Losing a very close person is an existential experience. Some cope better with the process of sadness and farewell. For others, grief can be so deep that their lives also seem to end. It can shake us deeply and cause a very personal crisis.
A lost part of life can be managed even if it seems impossible. How to deal with loss and sadness in a healthy way? Without fixations, endless hopelessness and self-harm?
After decades of research scientist G.A. Bonanno found out that grief is not a one-dimensional experience. The loss, this complicated and yet the basic truth of life, is faced by each individual in a very personal way.
"The good news for most of us is, that grief is not overwhelming or soul destroying," he writes. Most of us are quite resilient. Relying on that stance, we work in this workshop on our strengths and self-efficacy.
New workshop series
With our new workshop's series, we invite you to a dialogue on essential social and individual topics. In a safe environment, with the guidance and support of an experienced therapist we create possibility to share your thoughts, experiences, worries etc. around the topics at hand.
From our side we offer knowledge and our experiences, to get deeper insight to human psychology, existence, and behavior. Using experimentation, the well-known strength of Gestalt Therapy, we add some awareness raising practical elements. Take the chance to make the first steps in your New Journey with us by getting to know more of yourself and your relational field!
P.S.: the ones who are interested of more in-depth work after the short workshops are very welcome to join our three-months-weekend courses.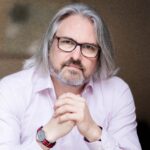 PRACTICAL INFORMATION
Process leader: Gestalt Therapist, Social Scientist and Coach Oliver Baiocco.
Participation fee: 45.- can be paid on the spot in cash or by invoice before the start.
Language: English
Registration: oliver@baiocco.de